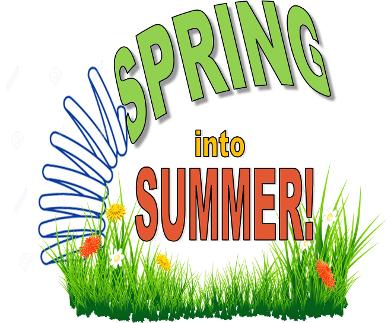 SPRING to SUMMER 2023Dance Classes with Uwe & Colleen The Laurelhurst Club, 3721 SE Ankeny Street6 Mondays, May 15 - June 266 Tuesdays, May 16 - June 27 6 Wednesdays, May 17 - June 28 excluding Mon 5/29, Tue 6/13, Wed 5/24 as Laurelhurst Club is not available
6 Mondays
May 15, 22, X, June 5, 12, 19, 26 No Vaccination Requirement New moves, new variations, and moving up in skill levels for each class!Waltz "B" Beyond Beginning 6:00-6:50pm, $90/6wk Foundational Skills & Key variations Be comfortable with basics.Waltz "C" Towards Intermediate6:30-7:20pm, $90/6wk Building up more advanced repertoire and skills!Waltz Combo BC $135Be comfortable with key variations.Nightclub Two-Step Int./Adv. 7:20-8:10pm, $95/6wk Favorite & challenging moves, new from last sessions.Waltz Int./Adv. 8:10-9:00pm, $95/6wk Favorite & challenging moves, new from last sessions.
6 Tuesdays
May 16, 23, 30, June 6, X, 20, 27
No Vaccination Requirement
Teen Partner Dance classes Swing & Waltz
Learn the dance skills for life, with 4/4 and 3/4 rhythm to cover most music 6:00-7:00 pm, $90 for teenage students
Group discount available, please inquire at
[email protected]
Waltz - Beginning
7:00-8:00 pm, $105 Welcome to this popular and dynamic dance.
SALSA - Beyond Beginning
8:00-9:00pm, $105 Add fun variations to your Salsa basics. We will include some Merengue, another popular and easy dance for the Latin dance floor.
Not sure which classes are right for you? Test drive any class on May 16, before deciding on session, $20 per class. Apply the $20 test drive fee fully to the session fee if you decide to stay.
6 Wednesdays

May 17, X, 31 June 7, 14, 21, 28
No Vaccination Requirement
East Coast Swing
6:00-7:00pm, $105/6wk of full hour classes Learn new variations and skills to slower and faster songs. Be comfortable with Triple and Single Step basics and turns
Nightclub Two-Step
Towards Intermediate 7:00-8:00pm, $105/6wk of full hour classes Flow through the basics and learn favorite intermediate variations.
Foxtrot Intermediate/Advanced
Full spectrum of music 8:00-9:00pm, $105/6wk of full hour classes New variations for Slow Slow Quick Quick (SSQQ) and SQQ rhythm. Add One-Step rhythm and very fast songs.
Adjust your Foxtrot in styling and technique to various music.
A quick sign-up is very appreciated to help us balance your class
[email protected]
Please let us know if you have any questions
Sign up with the form below or by e-mail to Uwe at
$10 Multi-class discount for any added class, for any night, e.g. -$10 for 2 classes total, -$20 for 3 classes total
Late sign-up, increase each class fee by $5 if signing up within 3 days before class start, i.e. after - Friday, May 12 for Monday classes - Saturday, May 13 for Tuesday classes - Sunday, May 14 for Wednesday classes
You can apply credit from the last 2020 session
Test Driving is possible if you are not quite sure about a class. Attend the first night and pay $20 for that night, or the session fee if you decide to take the full session.
This is typically offered for a beginning class, but can be arranged with Uwe for any class if you request it.
Safety MeasuresCovid numbers keep declining.
Also, with moderate outside temperature in spring we can open windows and doors wide and bring lots of fresh outside air in with fans. All of this should reduce transmission risks compared to winter with windows only partially opened. Even for winter, we have had no indication of infection in our classes in over 40 nights of dancing with the following actions and guidelines:
- Airflow and air exchange of inside and outside air - Do not attend classes if you feel any cold, flu, or Covid symptoms - Wash your hands before and after class or use provided hand sanitizer - Consider getting the flu shot and the latest Covid booster - Masking is optional - You can wear a provided sticker to dance with only masked dancers We hope you feel comfortable dancing with our approach! The Connect To Dance community is coming back together, step by step, and in a positive way to care for each other.
Monday classes are held at The Laurelhurst Club
3721 SE Ankeny St. Portland OR
See map below