Dance classes with Uwe Hessinger and Colleen Suzanne
in Portland, Oregon

Connect To Dance SPRING to SUMMER 2023
Dance Classes with Uwe & Colleen
*PLUS - A special "Day of Dance" on May 9th- details hereThe Laurelhurst Club, 3721 SE Ankeny Street6 Mondays, May 15 - June 26
6 Tuesdays, May 16 - June 27
6 Wednesdays, May 17 - June 28excluding Mon 5/29, Tue 6/13, Wed 5/24 as
Laurelhurst Club is not available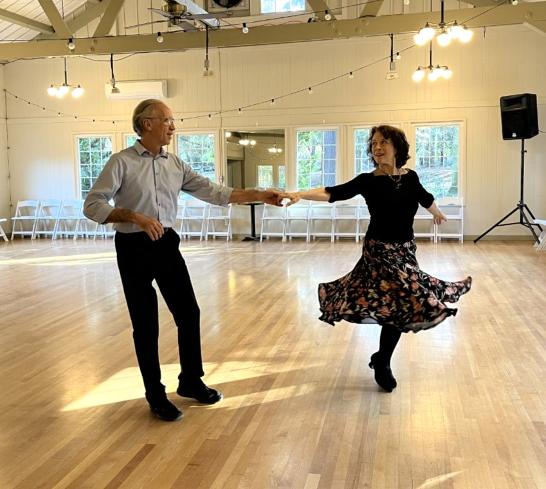 Teaching dances that
we love
__________
Waltz
Nightclub 2 Step
Swing
Latin
Lindy Hop
and more!
-------------------
Please tell
your friends about
Connect to Dance!
-------------------
To get the latest newsletter in your inbox...

High energy and fun social dance classes!

Gender balanced classes
No partner required!
Beautiful music
Class size limited
Friendly and welcoming atmosphere
Dance technique to make your dancing enjoyable
Uwe has been partner dancing for 42 years, and is in his 25th year of teaching dance in Portland.

The Laurelhurst Club has been recently renovated, has with high ceilings, lots of windows, and ceiling and wall fans for airflow and air exchange.
Also note the nice view especially this time of the year from the dance hall to the very green Laurelhurst Park.
I would recommend checking out the park before or after your dance class, as it is especially gorgeous these days and enjoyed by people of Portland.
There is free street parking just outside the club.
A simple waltz with Uwe & Colleen

Watch our Youth Class students dance on the beach
(Sorry, our classes are not held on the beach!)